THE EXCHANGE
The Exchange Coffee, Mercantile, & Eatery and The Exchange Parlor & Barber are all located in historic downtown De Pere in the iconic 125-year old building newly designed & restored by a local Designer. 
The Exchange exists to be a culture creator and bring a life-giving atmosphere to the (920) marketplace and beyond. Our unique products and peaceful environments inspire our city through simple elegance.  
OPEN
HOURS
COFFEE
MERCANTILE – EATERY:
Mon-Sat, 7:00 am – 7:00 pm
Closed Sundays*
*Open Sundays inside
Life Church:
(1551 Lawrence Dr. De Pere, WI)

COFFEE
The Exchange serves our very own "Exchange Blend" of locally fresh roasted beans. We feature Local Roaster's beans at our slow brew bar (including Ruby, Kickapoo, Stone Creek) and we also do Coffee Flights. We offer an exhaustive and authentic espresso and loose leaf tea menu plus our already famous chai tea. Our variety of loose leaf teas can be made hot or iced or even into a milk tea latte! We offer almond, coconut, macadamia nut, & oat milk in addition to all dairy options. Don't care for coffee or tea? We also carry fruit smoothies with protein & other healthy options and coffee-free chillers. Our Eatery menu is available below.
Drink Menu
Tea Menu
Slow Brew
MERCANTILE
The Mercantile carries unique & elegant products, including simple pieces to design your own home or office in the inspiring style of The Exchange Brand.  Click Here to Contact Designer
The Mercantile Sales support Eye Heart World which rescues girls from sex trafficking in America and specifically in the (920)!
EATERY
We serve signature dishes all day of fine Breakfast, Lunch and Dinner plates in our Eatery. We proudly serve Vegan, Gluten Free and Vegetarian options or offer indulgent desserts like Russian Peach De Leche Treats, Ferrero Rocher cake, WI-shaped Chocolate Chip Cookies, Donuts, Brownie Kabobs, or Ice Cream Waffles or Dishes.
Order Ahead
Eatstreet
Food Menu
UBER eats
Order Now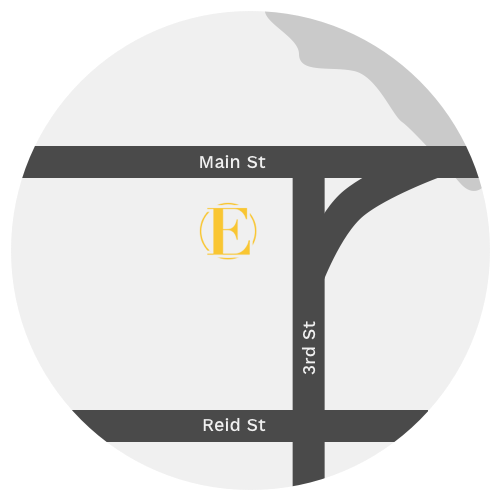 LOCATION
317 Main Ave. De Pere, Wi
Just a few blocks from St. Norbert College.
EYE HEART WORLD
The Rose Home
Survivors of sex trafficking experience unspeakable trauma. As a result, they require a highly specialized level of care that's rooted in best and promising practices. The Rose home, based in Green Bay, Wisconsin is a residential aftercare program that serves survivors ages 18-25 through a holistic, strength-based approach. Treatment includes group and individual therapy, life skills courses, and workforce preparation. The Rose Home is a place for survivors to gain confidence and become empowered to live life to the fullest.
---
Contacting Us:
Please come see us or order ahead through Eatstreet App. We are unable to answer the phone or keep up with messages as business is booming and all staff are serving customers all day.
We offer Uber Eats Delivery or Eatstreet for Pickup or Delivery
To reserve our Conference Room for up to 8 people and up to 2 hours, click here: Reserve Room
We can return messages within 10 days from: hi@theexchangecoffee.com